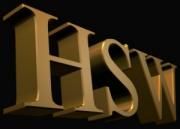 Hiebert
Sculpture Works
Oakland, California 94609
Phone: 510.654.7488
hsw@hieberts.com
Home
Contact
About HSW
EXAMPLES:
Parts: 1
Parts: 2
Parts: 3
Sculpture
Tooling
Links
Report problems to:
webmaster@hieberts.com
Since 1966
specializing in prototype
Plastic Injection Molding
of small plastic parts

Important Notice:


HSW will no longer offer Injection Molding services.
This site will remain as a historical reference.
For over 50 years, Billy Hiebert (aka HSW), has worked with many individuals and Companies, helping with their successes. He is thankful to all of them for using his services and allowing his skills to improve with each project. Along the way he has continued to create sculpture using those same industrial processes and materials. His final act was to utilize plastic injection molding to create his sculptures.
Billy will continue his work in sculpture. Billy's website
This site is Java free, uses no Frames, and hopefully will cause little viewer aggravation.